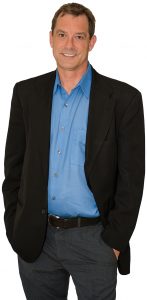 Kolter Homes, a leader in developing next-generation, highly-amenitized, master-planned active-adult communities in the Southeastern U.S., has named Mark LaClaire as Director of Lifestyle. LaClaire will focus on the residents' experience, as well as furthering the amenity-rich environments and award-winning quality of all Kolter lifestyle facilities, programs, staff and operations. With three new Cresswind communities soon to open and more in development across the Southeast, LaClaire will take an active role in maintaining a consistent level of lifestyle excellence throughout all the communities.
LaClaire was most recently employed by FirstServices Residential where he served as Regional Lifestyle Director for Cresswind Properties for four years. In this capacity he oversaw the Cresswind lifestyle program, focusing on the pillars of Lifestyle (fitness, nutrition and relationships). This lifestyle program earned silver honors as "Lifestyle Program of the Year" from the National Association of Home Builders (NAHB) in 2018. That same year LaClaire was also named a national award-winning Lifestyle Director by the NAHB.
"Given Mark's unique relationship with Kolter Homes and Cresswind over the last four years, it was a natural fit to have him join our team," Kolter Homes' Vice President of Marketing John Manrique said. "A professional with Mark's expertise, experience and understanding will further distinguish our lifestyle programming and provide our residents with an experience and facilities different and beyond any place they'll visit."
When asked what excites him about working for Kolter, LaClaire responds, "I absolutely love the feedback and reactions of residents during and after a spectacular event where their expectations are far exceeded." He continues, "I am inspired by the daily interaction with residents who take the time to acknowledge the incredible lifestyle they get to live and welcome their feedback on other ideas that we can incorporate to improve on lifestyle even more."
Prior to joining Cresswind at Lake Lanier, LaClaire was a regional lifestyle director with Del Webb. For over two decades he's been involved with special events such as the ESPN X-Games, NASCAR Race Week and the Ford Fusion concert series, working with notable artists including Dave Matthews Band, Hootie & the Blowfish, Duran Duran, Gregg Allman and Collective Soul. LaClaire's 30+ years of experience in the music and entertainment industry allows Kolter's active adult and lifestyle communities to share the very best in local, regional and national entertainment. To learn more about Cresswind, visit www.KolterHomes.com or www.Cresswind.com.