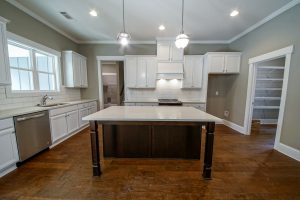 Athens-area home builder J.W. York Homes prides itself on building energy-efficient, environmentally focused new homes. The company has evolved over the years to offer both communities and infill projects throughout Northeast Georgia.
The builder recently completed an infill project on Inverness Road, and all three homes were built using Right Choice™ standards. One home sits on a basement homesite and offers four bedrooms, three baths and a two-car garage. Offering plenty of room to grow with 2,907 square feet of comfortable living space, this home also features a main-level owner's suite.
Another home offers five bedrooms, four-and-a-half baths and a two-car garage. Designed for both energy-efficiency and convenience, this impressive two-story floor plan boasts 2,951 square feet of living space and a main-level owner's suite for ultimate convenience. Notable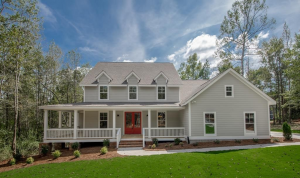 characteristics include hardwood flooring, a wraparound front porch, vaulted living room with fireplace, a finished bonus room and an oversized, wooded homesite.
As a part of the Right Choice home program, this enclave of energy-efficient new Athens homes includes guaranteed energy savings, comfort, energy-efficient construction and the lowest residential rate, courtesy of Jackson EMC. Right Choice homeowners receive the Advantage Energy rate and save an average of 5% over the standard residential rate. As an added bonus, Right Choice homes are built to be energy efficient, making them 20 to 30% more energy efficient than typical new homes.*
Jackson EMC also offers two outstanding warranties to Right Choice homeowners. The 3-year Energy Usage Warranty assures that cooling and heating usage will not go above a predicted amount while the 1-year Comfort Guarantee ensures that rooms within each part of the home stay within 3 degrees of the thermostat setting.
To learn more about energy-efficient, new Athens homes from J.W. York Homes, visit www.JWYorkHomes.com.
To learn more about the exclusive Right Choice home program from Jackson EMC, visit RightChoice.JacksonEMC.com.
* Ask your Jackson EMC representative for complete warranty terms and conditions.