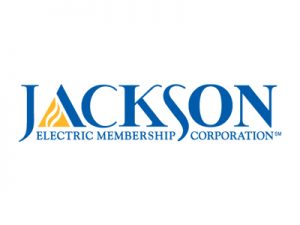 Jackson EMC returned as a sponsor of MarketWatch Atlanta, a biannual event that shares data on the state of the Atlanta new home industry. As one of the largest electric cooperatives in Georgia and the nation, Jackson EMC values the information provided at the event, which is hosted by MarketNsight.
John Hunt, principal with Atlanta-based market research firm MarketNsight, and Dr. Rajeev Dhawan, professor and director of the Georgia State University Economic Forecasting Center, presented the MarketWatch Atlanta event. The two shared a housing economy update as well as predictions for the remainder of the year to more than 400 home builders, developers, bankers, Realtors and other industry representatives.
According to Hunt, Atlanta new home sales are up 12%, looking at sales from May 2018 to May 2019.
"In fact, in the first half of May 2019, Atlanta homebuilders had already sold as many new homes as they did in all of last May," Hunt said.
Suburban new home sales remain steady, especially in certain popular high school districts. The top high schools related to new home sales are as follows:
West Forsyth
North Forsyth
North Paulding
East Coweta
Cherokee
Creekside – South Fulton
Forsyth Central
Sequoyah – Cherokee
Dacula – Gwinnett
Archer – Gwinnett
Apalachee – Barrow
Westlake – South Fulton
Lovejoy – Clayton
Jackson County
East Paulding
MarketNsight is focused on helping homebuilders and developers make smart decisions related to purchasing land and pricing product.
In addition to exceptional service, as a not-for-profit electric cooperative, Jackson EMC also provides peace of mind to homebuyers with the Right Choice™ home program. Right Choice homes are built for energy efficiency, improved indoor air quality, convenience and comfort.
Why do we love the energy-efficient features of Right Choice homes so much?
Saves homeowners money.*
Adds value to your home.
In fact, on average, Right Choice homes are 20 to 30% more energy-efficient than standard new homes because Right Choice homes are built from the ground up by industry experts with the latest construction technology that is more durable, energy-efficient and economical for years to come. These combined factors add value to your home and are guaranteed to provide both comfort and energy savings.
To further explain the Right Choice difference and the benefits of a Right Choice home, our friends at Jackson EMC partnered with Home Expert and TV Host Ty Pennington to create a series of informational Ty Talks videos. Take some time to learn more about the Right Choice home program and the many benefits Jackson EMC offers its members.
*Ask your Jackson EMC representative for complete warranty terms and conditions.